Honda Transmission Discount Offer
$100 Savings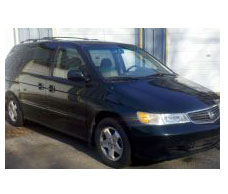 Benchmark Transmission is offering customers a savings of $100 off the cost of rebuilt Honda and Acura Transmissions in Newark and Middletown And New Castle
Benchmark Transmission & Auto Care
TESTIMONIALS
I took my vehicle here and I have received nothing but complete professionalism, promptness and they were so helpful. Made me understand what was going with my vehicle in layman's terms so that I could understand the process!
Kathy Mays
Seaford Delaware
We will continue to bring our vehicles to Benchmark Transmission and recommend you to our friends and family.
Johnna Kriner
Hockessin Delaware
I would like to extend my thanks to Rich and Don for quickly diagnosing my daughters Toyota problem. It was more severe than any of us expected. Your shop was right up front with me on my options since we are so far away. They kept our vehicle save and secure for over a week and never asked
Michael Boughton
Trenton New Jersey
We applaud your attention to detail, outstanding customer service, reasonable pricing, honesty, integrity and quality service!
James Schnatterer
Newark Delaware
Got home with no problems. So grateful for their kindness!
Carol Sandberg
Woolford Maryland
The service from every employee at Benchmark Transmission is unbelievable. They are very trustworthy and fair.
Rodney Pett
Philadelphia Pennsylvania
We are very grateful for all the extra time and effort your company put into the job.
Joanni Carter
Aston Pennsylvania
As a mechanic I am confident coming to your business.
Stan Kaminski
Newark Delaware
We can not thank you enough for your friendly courteous service.
Joseph Lange
Wilmington Delaware
I was doubtful such an extensive repair, such as mine,could turn out as well as it did. After 5 months and over 4000 miles it still performs flawlessly.
Joseph Schiavi
Wilmington Delaware